Sunday {Superfood}
A Sunday Series.  Superfood.  In the Spotlight.
Chia Seeds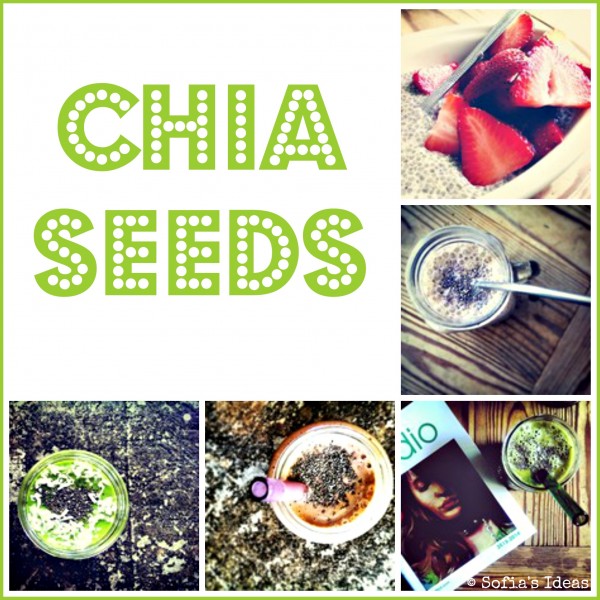 Chia seeds may seem like a fad food, because of its relatively recent media hype, but they actually date back to Mayan and Aztec cultures.  "Chia" means strength; these tiny black & white seeds are another super food containing omega-3 fatty acids, carbohydrates, protein, fiber, antioxidants, and calcium.  According to ancient folklore, chia seeds were used as an energy booster, and as a source of strength & stamina for centuries.  Today, it is consumed for its wide range of health benefits, much like flaxseeds.  However, unlike flaxseeds, chia seeds can be absorbed by the body as is.  No grinding necessary.
While baking with chia seeds will still provide you with some health benefits, consuming it raw is far superior.  Their mild nutty flavor makes them a great addition to a plethora of foods and beverages. Personally, I love sprinkling some on top of my Brainy Breakfasts, green smoothies, and as an alternative to poppy seeds in homemade salad dressings.  It's such a simple way of getting this superfood into my family's bodies every single day.
Adding Chia Seeds to our daily diet is just one way that we are making our goal for optimal Nutrition come to Fruition.
We also enjoy chia pudding from time to time (top photo).  Well, at least I do anyway.  The kids aren't quite "sold" on it just yet.