You would think better nutrition would be as simple as ordering a salad (at a restaurant), or grabbing some greens & a bottle of dressing (from the market).  Oh, if only.  But as we all now know, many menu salads are just as unhealthy as the other main dishes, and salad dressing is chemical-laden "death in a bottle".  And of course, that's not even taking into consideration that we need to choose organic as much as we possibly can because…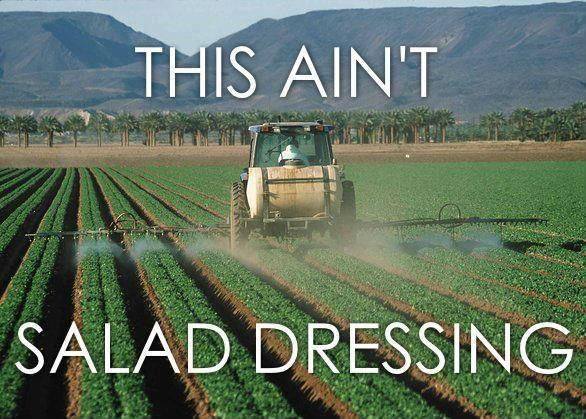 No, this certainly ain't salad dressing.  *giggle*
Thank goodness it's really easy to shake up some salad dressing in just a few seconds.  And remember, this is just a guide.  Use your imagination and come up with some really tasty combinations!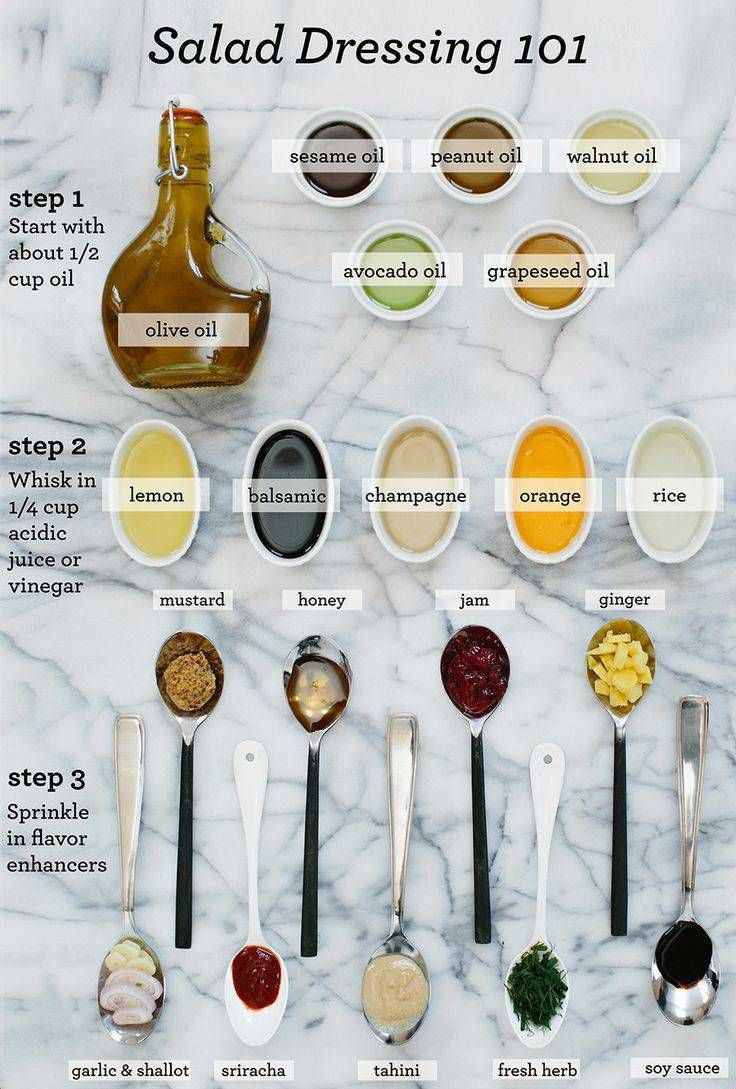 Personally, I'm a huge fan of Soy Ginger Coconut.  It's just coconut oil, soy sauce, honey, and freshly grated ginger.  Oh.My.Word.  Yummy Delicious Goodness, you guys.
Having a handful of dressing recipes in our repertoire is just one way that we are making our goal for optimal Nutrition come to Fruition.
What about you?  What's your go-to dressing recipe?