When I went to my first wellness presentation many years ago, I learned about hydrogenated oil. I learned what it was, what it did inside of our bodies, how long it stayed there, and the detrimental impact it has on our health. It was a real eye-opener, and I wanted to eliminate this from my family's diet immediately.
The presenter showed us many "foods" that contained hydrogenated oils. Peanut butter was one of them. And I was packing a lot of pb & j sandwiches at that time! Lucky for me, Publix makes fresh pb that is just peanuts & salt.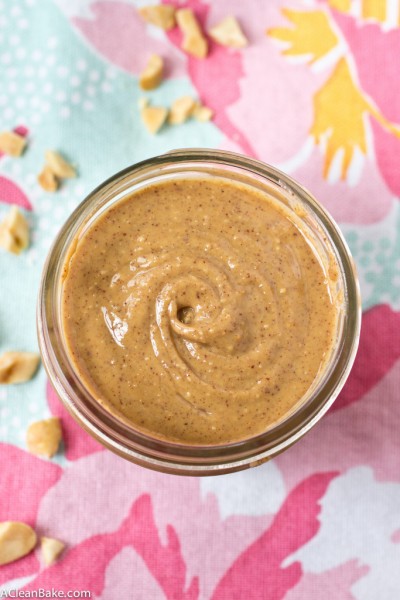 If you don't have access to natural peanut butter in your area, you can easily make your own!  Head on over to A Clean Bake for simple details!